×
March 18, 2020
With the COVID-19 shipping matters are changing daily. Please confirm that the shipping address listed you or someone will be there to accept your order. If something changes during the shipment period and you are not allowed to accept order and it is returned. You will be charge shipping charges back to the warehouse. Then we will not reship your order till you contact us and confirm a new address or ship time.
You will be charged freight again on re-shipment.
Please put phone number in the shipping section and name of person for the shipping company to call.

WE'RE OPEN FOR BUSINESS

We've taken proactive measures to be able to conduct business during this time in order to serve our customers as best as possible.

THIS IS HOW WE'RE CURRENTLY CONDUCTING BUSINESS

CUSTOMER SERVICE & PARTS SUPPORT:

Our dedicated employees are still here to process orders, answering phone calls, and respond to emails. You can reach us during our normal business hours of 8am to 5pm EST, Monday-Friday.

Orders are being processed as normal, except for possible delays from shipping carriers, vendors, and manufacturers due to their own COVID-19 policies. Please remember that each state has their own COVID-19 response policies and some companies may be open, closed, or running on skeleton crews.

Please expect the following processing times before your order ships:

Once Discount Equipment processes your drop ship order, it can not be cancelled. Most of these suppliers process them immediately and can not be stopped or pulled from their warehouse.

Please note that it can take an additional business day to receive tracking information from the vendor. We have no control over vendor closures due to COVID-19 closures.

We sincerely appreciate your patience as we all deal with the Coronavirus. This experience has been frustrating for all of us. We're working hard to limit any interruptions to your equipment parts needs. Please check back for updates as things are changing rapidly. Thank you for your business and we wish you, your families and all coworkers stay safe.

Attention - Update for all Customers from UPS -

UPS® is committed to operating globally, except where constrained by government restrictions. The Novel Coronavirus pandemic has created unprecedented complexities, which have required us to constantly reassess our operations. Our highest priority is to help ensure the health and safety of our employees, customers, and suppliers.

Effective March 25, 2020 and until further notice, we have suspended the UPS Service Guarantee for all shipments to any destination, at all service levels. As the effects of the Coronavirus impact our infrastructure, we will continue to seek guidance from local and national government entities regarding applicable regulations. Please continue to visit ups.com's Coronavirus web page for the most up-to-date information regarding the impact of Coronavirus on UPS Small Package services. The UPS Service Guarantee is subject to change. For further details visit ups.com

Prior to shipping Small Package, please check to see if your recipient's location is open, since business hours may have changed due to local restrictions. If the location is closed, we will hold your Small Package shipment and attempt to complete the delivery at a later date if the receiving location has indicated to UPS that it will reopen within 9 days. However, if the location is closed indefinitely, UPS will return the package to the sender.


Manufacturer/Brand
Equipment Type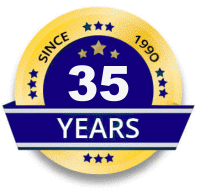 Corporate Offices-
990 W. 15th Street, West Palm Beach, FL 33404
U.S.: 877-690-3101 US only
Local: inside FL 1-561-964-4949
International: Out of country - +11 561-964-4949
© Copyright 2004-2021 Discount-Equipment.com, Inc. All rights reserved.
Privacy and Security