You are here: Home
About Discount Equipment
Specialties

Discount Equipment is your online resource for construction, commercial and industrial quality equipment sales. We sell worldwide for the brands Genie, Terex, JLG, Multiquip, Mayco, Stone, Diamond Products, Airman, Allmand, Power Blanket, Toro, Wanco, Yanmar, FS Curtis, Ammann, APT, Atlas Copco, Barreto, Bartell, Benner-Nawman, Bil-Jax, Bomag, Broce, Chicago Pneumatic, Conforms, Contec, Con-X, Crown, Diamond Products, Ditch Runner, Edco, Ermatorm Generac / Magnum, General, Gehl, Haulotte, Honda, ICS, Imer, Ingersoll Rand, Innovatech, Koshin, LGMG, La-Man, Laymor, Lecia, Little Wonder, MBW, Makines, Marco, Mecalac, Mega, Menegotti, Michigan Pneumatic, Miller Curber, Mi-T-M, Morrison, Nifty Lift, Norton Clipper, Oztec, Rhino Tool, Rice Hydro, Sakai, Skyjack, Small Line, Smith, SPE, Spectra, Stow, Sullair, Tag, Tamco, TK Equipment, Tsurumi, Wacker, Wagman, Weber, Weiler, Wyco, Wylie & more.

History

Discount Rental & Sales, Inc started doing business in 1990. Since that time, in 2004 we launched Discount-Equipment.com and we have become one of the largest equipment dealers in the country.

Experience

Our sales staff has more than 100 years combined experience within the equipment sales industry.

Our reps are one phone call or email away from solving any problem. All of this translates to efficient communication throughout our entire system.


Mission Statement

The mission of all co-workers and departments of Discount Equipment is to always satisfy or exceed our customers' expectation for quality. This includes quality performance, attitude, effort, service, products, deliveries, and integrity. We want to provide value-added products and services to our customers such that they consider us a vital partner. By supporting them we will, in turn, support ourselves.

In the pursuit of this mission Discount Equipment is committed to providing our co-workers a safe and healthy workplace, with an atmosphere of "fairness" that respects an individual's dignity, trust and loyalty.

Core Values

Know your customer * Provide value * Act with Integrity * Empower the individual * Be entrepreneurial * Have fun.
Manufacturer/Brand
Equipment Type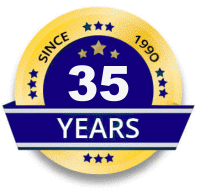 Edit this page