You are here: Home > New Equipment > Pumps, Fuel / Water
FIRE EXTINGUISHER 5 BC 35oz.




Sodium bicarbonate dry chemical extinguishing agent. Effective against gasoline, kerosene, oil, grease, and electrical fires. Rustproof aluminum cylinder. Traditional metal valve and handle allows unit to be refilled. Easy-to-read gauge with guard. USCG approval with bracket included. 5 year limited warranty. Agent weight 2 lb.
Manufacturer/Brand
Equipment Type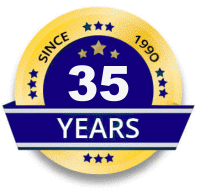 Edit this page