You are here: Home > Diamond Products > Diamond Products Walk-Behind Concrete Saws > Saws, Push / Self-Propelled 4HP-27HP
Diamond Products 5800667 Saw, Self-Propelled 20" Guard, 18 HP Honda (Core Cut Model CC1820HXL-S)
Larger Image


Features
Unit price does not include blade.

* Large saw features in a easily maneuverable saw
* Updated handle design with four rubber grips
* Screw feed raise and lower mechanism
* Available with push or hydrostatic transmission
* Maximum cutting depth 7-5/8" with 20" guard
* Handle adjusts to operators height
* Left or right side sawing
* Available with gas, electric or hydraulic power
* Your choice of 14" or 20" blade guard

Year
2016/12
Manufacturer
Diamond Products
Model
CC1820H XL-S
Condition
New
Equipment Location
Ship From Factory

Request a Quote



Online prices are subject to change without notice. Discount Equipment reserves the right to refuse any order placed on this website.
Manufacturer/Brand
Equipment Type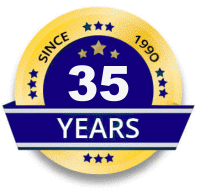 Edit this page