You are here: Home > Rental Equipment > Air Compressor & Accessories Rental
Air Compressor Rental 8.7CFM 100PSI Gas(MI-T-M) A009
Safety Information
INSTRUCTION AND SAFETY SHEET: AIR COMPRESSORS, GAS ENGINE 8 CFM to 50 CFM

NOTE: After reading this article, you may want to take a test on its content. To do so, follow this link: Air Compressor, Gas (8 CFM-to-50 CFM) Safety Test)

CAUTION: Air compressors are rated in volume -an 8 CFM air compressor pumps 8 cubic feet of air per minute at 75 pounds per square inch if it is a single stage machine -a 2 stage machine is commonly rated at 150 lbs. per square inch pressure. Do not confuse pressure (75 lbs. per square inch) with volume (8 CFM).

SAFETY PRECAUTIONS:
Do not under any circumstances point air at or in the direction of someone.

For safety's sake, never attempt to refill with fuel while engine is running, or if engine is hot, allow it to cool off first.

Never attempt to do any maintenance on the compressor with the engine running. This is particularly true if you intend to work on an area near the pulleys or belts.

Be sure hose is secure to prevent injury from hose whipping back and forth.

Avoid contact with hot engine or muffler as these can cause severe burns.

Do not run in enclosed building as the exhaust gasses can kill you.

Be careful when starting engine as it may backfire and injure you if it is a hand starting engine and you have the rope wrapped around your hand or the crank held incorrectly.
USE HINTS:
BEFORE STARTING -Place unit in level position. Never operate unit in out-of-level position exceeding 10 degrees in any direction. This can cause improper lubrication of engine and compressor causing failure.

Check oil level in engine and compressor at least every 4 hours.
Clicking on any of the above links will direct you to independently managed World Wide Web Sites which are not affiliated with RenTrain or this Rental Store. While every effort has been made to evaluate the sites to which we link, we cannot control the content that may appear on these or related links.
Manufacturer/Brand
Equipment Type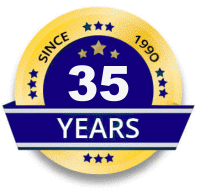 Edit this page