You are here: Home > Genie Scissor / Boom / Material / Vertical / Platform Lifts > Terex / Genie Light Towers
Terex/Amida AL4000 Light Tower, Towable 4-Light, Heavy-Duty
Features
**THIS UNIT IS NO LONGER IN PRODUCTION.** Please see the Terex AL4 Towable Light Tower. If needing Parts, see link below-"Parts: Click here for Parts"
Year
2013
Manufacturer
Amida / Terex
Model
AL4000 Light Tower, Towable 4-Light, Heavy-Duty
Condition
New
Equipment Location
Ship from factory

Parts

Click Here for Parts

Request a Quote



Online prices are subject to change without notice. Discount Equipment reserves the right to refuse any order placed on this website.
Customers who bought this item also Purchased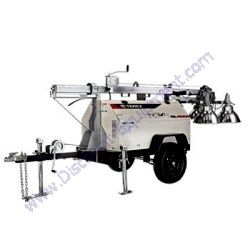 Terex RL4000 Light Tower Towable Diesel 4-Light
Your Price: $0.00
Terex 7.0 KW Generator Option For AL4
Your Price: $690.60
Manufacturer/Brand
Equipment Type