You are here: Home > Manufactures > Compaction, Forward / Reversible Plates
Rammer, 13", 4500#, 4.3HP Yanmar L48 Diesel (Multiquip MT86D2 #1542)
Features
The MT86D2 is Multiquip's hardest-hitting rammer.

Features
* Low center of gravity for better control
* Standard 13-inch (330 mm) shoe, optional 15-inch (381 mm) shoe
* Weighs 198 pounds (89.8 kg)
* Reinforced bellows with cross-hatch ribbing for extra strength
* 360-degree continuous clutch-shoe coverage
* Optional foot extensions available for trench work

Manufacturer
Multiquip
Model
MT86D2
Serial Number
R1542

Sold

Online prices are subject to change without notice. Discount Equipment reserves the right to refuse any order placed on this website.
Manufacturer/Brand
Equipment Type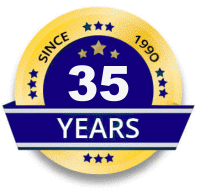 Edit this page