You are here: Home > New Equipment > MIXER & COMPACTION BLOWOUT!
TK RAM70-H Tamping Rammer w/ Honda GX120
Super Low Sale Price on this Great Compactor for a Limited Time, Order Yours Now!
Larger Image


Features
RAM70-H Tamping Rammer w/ Honda GX120

•Versatile size rammer for mid to large scale repair job

•'Open-Engine' design allows quick access for maintenance

•Greater compaction due to higher stroke and weight

•Central lifting point for transportation

•With a two-stage air filtration system

•Improve vibration-reduction handle and quick access throttle control

•Reinforced centrifugal clutch for better durability

•Transportation wheels option available

Year
2020/5
Manufacturer
TK
Model
RAM70-H
Condition
New
Equipment Location
Ship from Factory

List Price: $3,055.00

Your Price: $2,187.00

Free Shipping - Continental US only
(Residential and/or Tailgate Charges
NOT INCLUDED)

Online prices are subject to change without notice. Discount Equipment reserves the right to refuse any order placed on this website.

Manufacturer/Brand
Equipment Type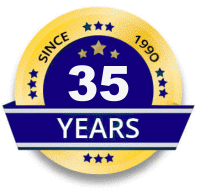 Edit this page