You are here: Home > Manufacturers > Contec North America > Contec Planers Scarifiers
Contec CT250 EA 10" Scarifier - Planer - 12 HP 230 volt - 3 Phase - with Electric Drive CTPCT250EA
Larger Image


Features
The CT 250-EA has a Electric Drive Unit and speed control. The constant speed ensures an even planing of the surface with a drum diameter of 180 mm and a cutter / flail diameter of 57 mm - no surface will be able to resist such aggressive planing. High aggressiveness on erosion of concrete, asphalt, coatings and road markings, bridge renovation
• Belt tensioner with durable toothed belt
• Robust construction
• Height adjustment by hand wheel and quick lift Lever
Year
2019/12
Manufacturer
Bartell - Contec
Model
CTPCT250EA
Condition
New
Equipment Location
Ship from Factory

Your Price: $12,830.00

Online prices are subject to change without notice. Discount Equipment reserves the right to refuse any order placed on this website.
Manufacturer/Brand
Equipment Type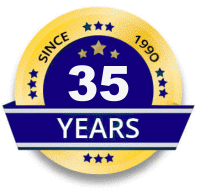 Edit this page