You are here: Home > New Equipment > MIXER & COMPACTION BLOWOUT!
Crown 9S-GH8 Mortar Mixer, 9cu.ft. W/8HP Honda 609927 FREE HITCH INCLUDED
Super Low Sale Price on this Great Mixer for a Limited Time, Order Yours Now!
Features
Crown 9S-GH8 Mortar Mixer 9cu.ft. 8HP Honda. Includes the tow pole
Year
2020
Manufacturer
Crown Construction Equipment
Model
9S-GH8
Condition
New
Equipment Location
Ship From Factory

Parts

Click Here for Parts

List Price: $4,182.00

Your Price: $3,146.00

Free Shipping - Continental US only
(Residential and/or Tailgate Charges
NOT INCLUDED)

Online prices are subject to change without notice. Discount Equipment reserves the right to refuse any order placed on this website.

Manufacturer/Brand
Equipment Type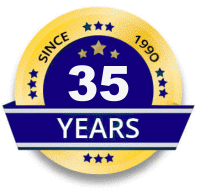 Edit this page