You are here: Home
Construction Equipment Financing
No Matter The Size, We Lease & Finance Equipment That Can.

Build Your Business
Whether your business is big or small, Discount Equipment Financial Services knows what your business needs to grow. Take advantage of:
✔ Up to 100% financing with $0 down*
✔ Affordable, low monthly payments
✔ No Payments for the first 90 days*
✔ Flexible lease options with potential tax benefits**
No one knows your business and its potential as well as you. We're here to help you realize that potential with sound and practical equipment financing solutions for the construction and industrial industries that meet your needs and exceed your expectations. From industrial, commercial institutions and general contractors, electrical, asphalt, concrete, roofing, underground, masonry and plumbing, Discount Equipment has the expertise to help you finance and lease the equipment you need to lay a foundation of success for your business.
Apply today and take the first step toward securing the construction equipment financing and leasing that you need to improve your operational efficiency and bottom-line results.
With the flexibility to lease new or pre-owned equipment, our custom-tailored construction financing helps you to achieve the stability and growth your business is capable of. Plus, leasing construction equipment protects your credit lines while making it possible to take advantage of huge tax savings.
Take Advantage of Significant Section 179 Tax Benefits
Smart business owners know that it isn't about how much revenue you generate, it is about how much you retain. Creating a plan to maximize earnings while minimizing income taxes is key to running a profitable venture. The bottom line ... don't pay a penny more in taxes than you have to. By partnering with Discount Equipment, you can secure the equipment, tools, and technology that you need, while also taking advantage of significant tax deductions — up to $500,000. The Section 179 tax deduction is a lucrative and important tax break that has been made permanent across the board, under the Protecting America from Tax Hikes Act (PATH Act). Of course you'll want to consult a tax professional about this valuable benefit. Now, small businesses like yours can claim one of the biggest tax deduction possibilities ever — Section 179.
How Section 179 Tax Deduction Works
Work with your Discount Equipment Loan Specialist to obtain an equipment financing & insurance programs that helps you obtain the equipment you need. Then your tax professional can take advantage of the Section 179 deduction when preparing your financial statements and tax returns. You'll get the equipment you need to run more efficiently, and your bottom line will benefit. This tax rule has been made permanent, so budgeting and planning for the future has been made that much easier.
We will help you to structure an equipment lease that meets your needs and fits comfortably within your budget. Together with your tax consultant, you can reap the enormous tax-saving rewards that are currently afforded to U.S. small business owners.
Section 179 of the Tax Code
Equipment leasing and financing, offer incredible tax benefits for small businesses under Section 179. In most cases, the IRS allows your equipment lease or loan payments to be 100% tax deductible!
Do You Have The Right Equipment Insurance & Extended Warranties?
In the Construction Industry you need someone who understands the environment equipment operates in on a daily basis. Discount Equipment provides superior solutions in the simplest, most convenient ways possible. We offer Physical Damage Insurance, Loss Damage Waivers and Extended Service Contracts, apply, or ask for more information on Insurance and Extended Warranties, provided by EPG.
Extended Service Contracts
As a market leader we provide products to meet your individual needs, based on age and/or usage.
Physical Damage
Physical Damage covers equipment against damage and loss due to collision, earthquake, fire, flood, hail, overturns, theft, tornado, vandalism or wind.
Loss Damage Waivers
Loss damage waiver is not insurance. It is an agreement between a customer and a rental dealership that limits the customer's financial responsibility in the event of loss or damage to the rented equipment.
*No payments at time of purchase is based on credit approval and finance company options. Financing is subject to credit approval and qualified equipment or assets. Additional terms and conditions apply.
Manufacturer/Brand
Equipment Type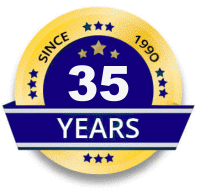 Edit this page