You are here: Home > Online Forms
Price Match Guarantee for Equipment Rental

How does Discount Equipment Rental's price–match guarantee work?
If you find a lower price anywhere else on a rental item, (same model and specifications) identical item, just show us the lower price on a written quote that is dated within 7 days prior to your rental reservation with Discount Equipment Rental and we will match the price. Price match cannot be done after rental as been started by delivery or customer pick up.

Which items does Discount Equipment Rental price match?
Almost everything we rent. The item must be identical, including model number. The item must be in stock and available for rental at the location you want to rent it from. The price must be from an insured, licensed, U.S. equipment rental business, located within 20 miles from the Discount Equipment Rental location you are renting from whose authorization we reserve the right to verify.

Which items and services aren't available for price match?
We don't match our store prices to those on other companies' Web sites. We do not price match our Discount Equipment Rental Services. We do not price match Asphalt pavers (e.g., Puckett, Blaw Knox) We do not price match products and services (e.g., delivery, damage waiver, fuels, environmental or waste disposal fees, repairs, parts, labor, finance interest rates, credit card processing fees ) Items on auction sites or at local or special events (e.g., grand opening, anniversary, clearance or liquidation sales). We do not price match taxes and typographical errors.

How do Discount Equipment Rental coupons and rebates contribute to the Discount Equipment Rental price?
When calculating a price match, we'll deduct any available Discount Equipment Rental coupons, Discount Equipment Rental rebates (instant, easy or mail–in) Discount Rental price to arrive at a net price. For example, if you rent an item from us for $100 and we offer a $20 instant rebate, the net price is $80. If another company's price is $80 or more, we will not match the price. Another example: if you rent an item from us for $150 and you have a $30 coupon, the net price is $120. If another company's price is $125, your price match would be $5.

Will Discount Equipment Rental match another company's price when combined with an instant rebate, mail–in rebate, gift check or gift card, or free or discounted item?
We'll match another company's final price after deducting an instant rebate. If another company offers a product that comes with a mail–in rebate, gift check, gift card or an equivalent, we will only match the price you pay at the point of purchase and will not take the mail–in rebate, gift check, gift card or equivalent into account. If another company offers a product that comes with a free or discounted item and Discount Equipment Rental does not carry the free or discounted item, we will only match the price you pay at the point of purchase and will not take the free or discounted item into account. (e.g. a company rents an backhoe for 150 per day and gives a plate compactor, or a attachment for free we will not match the free items.)
Are delivery charges included in the price match?
No. Since most Discount Equipment Rental orders are delivered, when we compare our price to another company's delivery price, the company's shipping and handling fees will be added to their price to make a fair comparison against our price. If the other company's shipping and handling fees are not supplied, we will add Freight and shipping cost to the other company's price. Freight charges are different based on where the product is shipping from and to so freight can not be price matched. But we will in every possible way get you the best freight rate on that product.
Are quantities limited on price–matched products?
We may limit the quantities of price–matched items, particularly if the other company does. In addition, we reserve the right to limit quantities rented to a customer.

Policy information is available at the customer service desk in store, by calling 1–877-690-3101, or visiting www.discount-equipment.com/pricematchrental. For a price match, This policy is subject to change without notice. Effective September 1, 2010.
Manufacturer/Brand
Equipment Type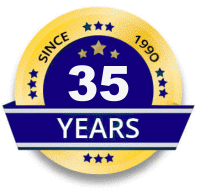 Edit this page