You are here: Home > Manufacturers > Northrock > Northrock Industrial Grinders
Northrock Industrial Grinders
Northrock Industrial Grinders Handheld 115 & 220v Handpieces for Northrock grinders are available in three configurations - straight and 1:1 or 4:1 right angle heads. A 5/8"- 11 spindle thread is standard. A 3/4" spindle with clamp is available as an option. Right angle heads are available with a water system at the spindle for applications where cooling is desirable. Including online ordering for select models. We are a full line Authorized Dealer Distributor for Northrock. Shop for Units & Parts at Discount-Equipment.com



Please click on the Item Request form below and we will have one of our knowledgeable staff get you a quote on the item you are looking for.

We are continually adding new items to our website for you to order. We encourage you to continually check back with us online.

We appreciate your patience as we continue to expand our online offerings.
Manufacturer/Brand
Equipment Type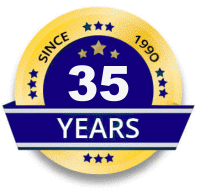 Edit this page