You are here: Home > Manufacturers > Norton Clipper
Norton Clipper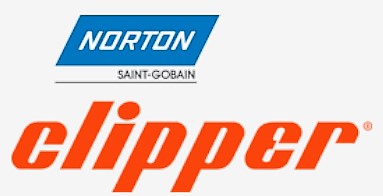 We are a full line Authorized Dealer Distributor for all current and legacy models of Norton Clipper Saws & Core Drills machines, parts and accessories. We offer easy to use online ordering please click below the category you are looking for.


Norton Clipper Equipment and Parts Available From Discount Equipment
The following Norton Clipper equipment is currently available from our online inventory:





Just as Norton Clipper heavy equipment is trusted by construction professionals all over the country, you can trust Discount Equipment to be an affordable and reliable OEM Norton Clipper equipment and parts dealer. We sell Norton Clipper equipment for concrete, masonry, and tile work, such as core drills and high-speed saws, and carry a large supply of replacement parts that will keep your machines working at maximum performance for years.

When you are ready to order Norton Clipper construction equipment or OEM parts, browse our site or use our online search form to find the items you need. If you do not see the Norton Clipper products you are looking for, you can use the Parts Order Form to request them—our excellent customer service team will work to source the right equipment or parts for you.


Why Order Norton Clipper Equipment and Parts From Discount Equipment?
When you order from Discount Equipment, you will be working with an experienced construction equipment supplier. We have been in the OEM equipment and parts industry for over 30 years, and our customer service team has a combined 100 years of experience. We offer the most reasonable prices for quality products that you can find online, and we can ship to any location in the United States quickly.

If you have questions regarding our purchasing and shipping processes, please refer to our Terms and Conditions page. We look forward to helping you with your next order of Norton Clipper heavy equipment and parts.
Manufacturer/Brand
Equipment Type