You are here: Home > Wanco Message Boards Arrow Boards Generators Light Towers Radar Speed Signs Portable Sign Trailers > Wanco / Voltmaster Generators & Inverters
Wanco / Voltmaster Generators & Inverters
Wanco Generators & Inverters WI2000P WI2000CP WI2600P WI2600CP WI3000 WI4300 WI6000 WSP12-1 WSP8T WSP25 WSP40 WSP70 WSP80 WSP100 WSP125 WGC3800 WGC5300 WGC7500E XDR60EL XCR105EH XCR105EV XCR150EH XCR150EV XTP50 XTP120 AB30T AB50 AB60 AR100 AR120 AR250M EC-3 EC-1 WAB35T WAB45T WAB55T WAB65T PTO SINGLE & 3-PHASE. Including online ordering for select models. We are a full line Authorized Dealer Distributor for Wanco. Shop for Units & Parts at Discount-Equipment.com



Please click on the Item Request form below and we will have one of our knowledgeable staff get you a quote on the item you are looking for.

We are continually adding new items to our website for you to order. We encourage you to continually check back with us online.

We appreciate your patience as we continue to expand our online offerings.

Recently, Wanco acquired the Voltmaster product line, a complete selection of portable generators and welder/generators. These products support a broad variety of construction, commercial and special event applications.
Manufacturer/Brand
Equipment Type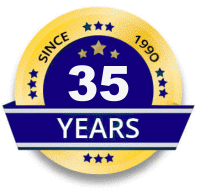 Edit this page