You are here: Home > Wanco Message Boards Arrow Boards Generators Light Towers Radar Speed Signs Portable Sign Trailers > Wanco X - Marker
Wanco X - Marker
Wanco X-MARKER L-893(L) RUNWAY CLOSURE MARKER WTRC . Including online ordering for select models. We are a full line Authorized Dealer Distributor for Wanco. Shop for Units & Parts at Discount-Equipment.com



Please click on the Item Request form below and we will have one of our knowledgeable staff get you a quote on the item you are looking for.

We are continually adding new items to our website for you to order. We encourage you to continually check back with us online.

We appreciate your patience as we continue to expand our online offerings.

The Wanco X-Marker warning signal is an effective and efficient means for warning pilots of closed airport runways and taxiways. The warning signal also protects maintenance crews working in these areas. The X-Marker warning signal provides highly visible lights on outstretched arms 27 feet long. Easy to reposition, the X-Marker trailer quickly folds up for transport or storage.
Manufacturer/Brand
Equipment Type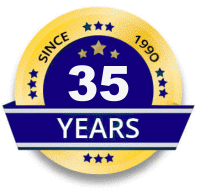 Edit this page