You are here: Home > Wanco Message Boards Arrow Boards Generators Light Towers Radar Speed Signs Portable Sign Trailers > Wanco Security & Surveillance
Wanco Security & Surveillance
Wanco Surveillance Trailers WCTS-MINI WCTS WCTS-LS WCTB4S WCT-PX WCTBS WTMMBC WVTMC WVTMC-PD Mini Solar, Solar, Solar & Lighting, PVS, Traffic PVS RVMS Public Safety. Including online ordering for select models. We are a full line Authorized Dealer Distributor for Wanco. Shop for Units & Parts at Discount-Equipment.com



Please click on the Item Request form below and we will have one of our knowledgeable staff get you a quote on the item you are looking for.

We are continually adding new items to our website for you to order. We encourage you to continually check back with us online.

We appreciate your patience as we continue to expand our online offerings.

Wanco provides monitoring solutions in three areas: for general security, roadside surveillance, and remote monitoring of work zones. Wireless remote communications provide access to video and other devices remotely and in real time using a personal computer with an Internet connection.
Manufacturer/Brand
Equipment Type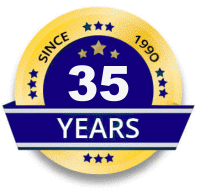 Edit this page