You are here: Home > Wanco Message Boards Arrow Boards Generators Light Towers Radar Speed Signs Portable Sign Trailers > Wanco Variable Message Signs
Wanco Variable Message Signs
Wanco Message Signs WTMMB WTLMB WVTM WVT3 WVTMM WVTM-5C WVTMM WVMB WTMMBC WVTMC WMTO WEMB Matrix, Three-Line, Metro, Color, Truck Mounted, Pole, Traffic, MTO, Public Safety, RVMS Message Sign Types. Including online ordering for select models. We are a full line Authorized Dealer Distributor for Wanco. Shop for Units & Parts at Discount-Equipment.com



Please click on the Item Request form below and we will have one of our knowledgeable staff get you a quote on the item you are looking for.

We are continually adding new items to our website for you to order. We encourage you to continually check back with us online.

We appreciate your patience as we continue to expand our online offerings.

Variable message signs are the safest means for notifying motorists of changes in traffic patterns and road conditions. Wanco message signs are ultra-bright and highly legible, with a variety of functions for any application: lane closures, highway construction, work zones, parking lots, and more. A choice of sizes and options make these signs extremely versatile.
Manufacturer/Brand
Equipment Type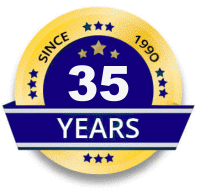 Edit this page