You are here: Home > New Equipment > Concrete & Masonry > Mixers Mortar & Concrete > Imer Concrete & Mortar Stucco Mixer
Imer Concrete & Mortar Stucco Mixer

Innovative Drum Design:
Imer Concrete Cement & Mortar Stucco Mixers have continued research and development efforts have led to the production of our false bottom drum design. The false bottom works with the unique four piece paddles to provide very aggressive mixing action. Mix mortar, stucco, grout, and of course concrete with complete confidence.
Gearbox Drive with Removable Drum:
All IMER MultiMixers feature a one piece removable drum that is driven by a gearbox. This completely eliminates external drive gears. No noise, no maintenance and no repair headaches. Change out a drum in less than 2 minutes, an industry first!
Electric Motors:
Because Workman II mixers are so effi cient in their drive system they can operate on standard 110V house hold current. We use industrial duty Leeson motors which are made in America. These mixers can also be built for 220V current. If 220V power is available, use it! It's like getting Diesel motor power at no extra charge. Either way 110 or 220V, these electric mixers are simply the best!
Manufacturer/Brand
Equipment Type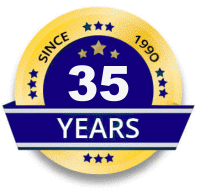 Edit this page