You are here: Home > Manufacturers > Contec North America > Contec Planers Scarifiers
Contac CT 320 13" Planer and Scarifier - 23HP 480 volt - 3 Phase CTPCT320
Features
Contec CT 320 Planer- Scarifier CTPCT320
The largest and most aggressive floor planer engineered by CONTEC.
Made for the absolute toughest applications and floors.
The CT 320 is equipped with a variable speed drive unit. This, along with the ergonomically damped handle bars ensure reduced operator fatigue.
An extensive range of cutting tools make this an extremely versatile machine.
CT 320 is capable of cutting depths down to 25 mm. If deeper depths are necessary.
The CT 320 can be ordered in the low chassis version, enabling cutting depths of 40 mm
Surface Texturing; Scarifying; Planing; Grooving; Cleaning; De-scaling;
Removal of road markings, coatings, and membranes.
Year
2019/12
Manufacturer
Bartell - Contec
Model
CTPCT320
Condition
New
Equipment Location
Ship From Factory

Your Price: $16,950.00

Online prices are subject to change without notice. Discount Equipment reserves the right to refuse any order placed on this website.
Manufacturer/Brand
Equipment Type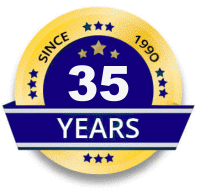 Edit this page